be Galleries exhibits the work of both emerging and established artists of the region, focusing on the aesthetic rather than the commodification of art. We strive to show a diversified group of artists who have committed to working full time on their crafts. Read More »
Japanese Print Gallery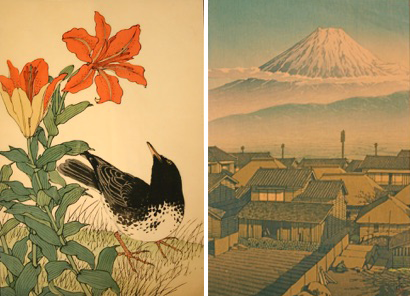 Gallery III displays 18th-20th century Japanese landscape and nature prints and paintings by Hasui, Keinen, Koson, Ohno, Shôun, Hiroshi Yoshida and Toshi Yoshida. In addition, there are hundreds of unframed prints to chose from. The Ohno Bakufu collection is recognized by experts as one of the best in the country. All the items in these collections are available for purchase — contact us at (412) 260-9188 to arrange a viewing.
Gallery Rental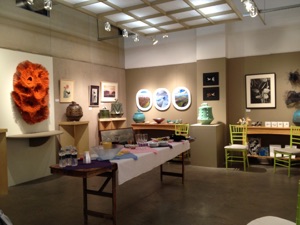 The Gallery is a perfect setting for a wedding, wedding reception, shower, birthday, holiday party or your special celebration with ample space for guests in Pittsburgh's most dynamic neighborhood. The art filled backdrop provides conversation starters for guests in the loft style "green" building. A full kitchen and piano are available to enhance your experience. Inquiries can be made to (412) 260-9188.
Other Services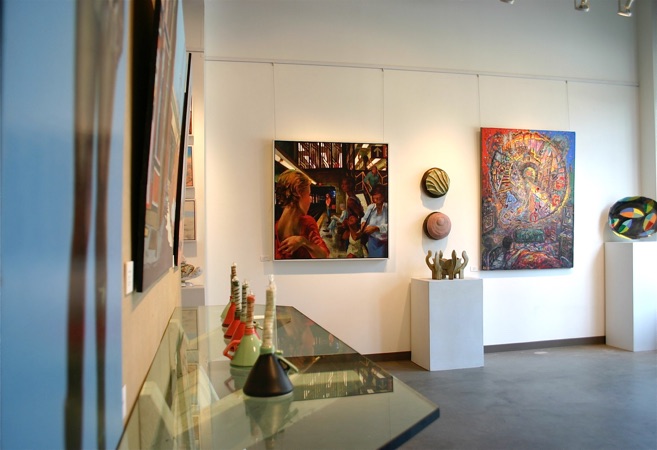 Framing, appraisals, restorations and installations are available at be Galleries. Eco-friendly mouldings, our signature lines of bamboo, curly-maple and sassafras framing, are available in the consultation room, along with a wide variety of wood and metal frames. Frames can be custom-made for you, whether your artwork is purchased here or elsewhere. Please call for an appointment at (412) 260-9188.