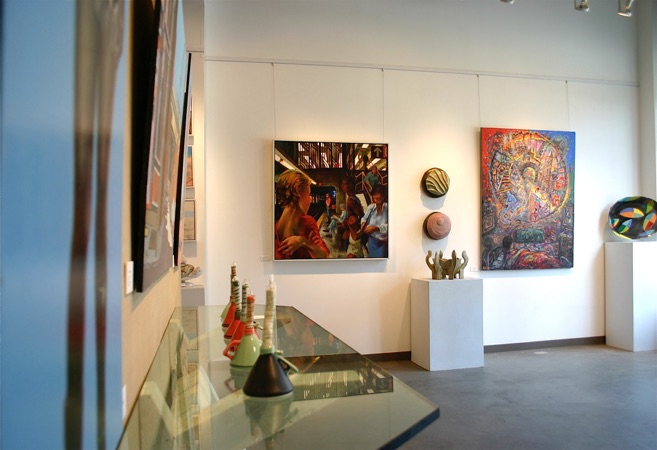 be Galleries established in 1978, moved to its current location in the vibrant Lawrenceville neighborhood of Pittsburgh, PA in 2007. It is the first dual residential/commercial LEED certified building in the city and was designed by STRADA architects.
Our Galleries
There are three main galleries and a fourth annex gallery which allow for multiple exhibitions or one comprehensive solo exhibition. All media are exhibited in the galleries.
Our Mission
The mission of be Galleries is exhibiting the work of both emerging and established artists of the region, focusing on the aesthetic rather than the commodification of art. We strive to show a diversified group of artists who have committed to working full time on their crafts.